Future Forsaken: Protecting Orphans and Other Vulnerable Children of India
Source: Mahabodhi Maitri Mandala (http://www.mahabodhi.net), Published on the Buddhist Channel, July 20, 2007
It's becoming visible. It's just a matter of time until we see more people coming into the open and saying, "I have HIV and some of my children are positive." We want to see that these people are protected, that their children don't end up in child labor, that they get protection. They are vulnerable to abuses. - Doctor, Chennai, Tamil Nadu, November 11, 2003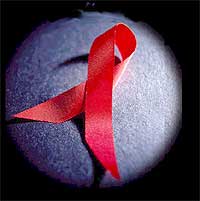 Los Angeles, USA -- The great majority of the Indians who live with HIV/AIDS are between the ages of fifteen and forty-nine --- the time at which many are also raising children. While HIV/AIDS, exacerbated by discrimination against people living with the disease, is leaving increasing numbers of children in need of state protection and care, the state is failing in that responsibility. Children whom the state fails to protect may be denied an education, pushed onto the street or into the worst forms of child labor, or otherwise exploited.
HIV/AIDS has a devastating effect on families. As parents become increasingly sick, the family loses their wages and household labor. This loss, combined with increased health and funeral expenses, leaves parents less able to pay for children's school fees, medical expenses, food, and other basic necessities.
While the extended family has traditionally absorbed many orphans and other children whose parents are unable to care for them, misinformation about how HIV is transmitted and fear of discrimination by the community causes some families to reject children who are HIV-positive or who are perceived to be because their parents died of AIDS.
Some HIV-positive parents also give up their children to others in the mistaken belief that they will infect their children through casual contact. When extended families do take in children whose parents cannot care for them, they may still need state protection.
Girls are especially at risk, as an NGO community worker explained: "Generally, girls are more vulnerable, especially if they are orphaned. They are likely to be married off at a much younger age or abused by extended family members. There are big gender differences and girls are seen as commodities."
As the epidemic spreads, more children are orphaned and as more caregivers themselves become ill, the extended family's and the community's ability to care for more children is imperiled. Grandparents taking in children, for example, may themselves be in need of physical care and financial support.
Even if India were to slow or arrest the spread of HIV, the Indian government would still need to plan for the care of the growing number of AIDS orphans for many years to come and according to a joint study by UNAIDS, UNICEF, and USAID:
"In general it takes about ten years between HIV infection and death from AIDS. So today's prevalence rates will largely determine the pattern of orphaning for the next decade. Because of the 10-year lag between infection and death, even in a country where HIV prevalence has declined, the numbers of orphans will continue to remain high."
About Mahabodhi Maitri Mandala
The Mahabodhi Maitri Mandala in America is the international branch of the Mahabodhi Sunyata Tierra Pura located in Tarragona, Spain, a non-sectarian Buddhist welfare society and a recognized NGO of the United Nations which provides not only professional healthcare advocasy and outreach in Asia and Latin America, but also a residential program for orphaned children with HIV/AIDS, as well as meditation workshops in the United States and Europe.
A vibrant expression of what is better known today as "World Buddhism" and an example of the growing unity among the various schools of Buddhism, the Mahabodhi Maitri Mandala's advisory committee includes members from both the Mahayana and the Theravada Sangha, united in the belief that none should be excluded from understanding the Dharma shared in common by all Buddhists.