Home Issues


Eido Shimano to lead sesshin at Providence Zen Center in 2013?
By Adam Tebbe, SweepingZen.com, UPDATED: Oct 5, 2012
The Kwan Um School of Zen has offered an official statement on the matter of Eido Shimano booking a rental at their Diamond Hill Zen monastery in 2013. We are happy to announce that they have decided to decline renting out the space to Shimano and his followers.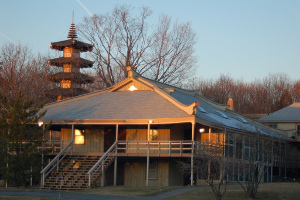 << Providence Zen Center (the international headquarters of the late Zen master Seung Sahn's Kwan Um School of Zen) has reportedly offered Eido Shimano to lead a sesshin in 2013. They have since officially retracted the offer.

Here is the statement from Jason Quinn, the abbot of the Providence Zen Center, that we just received:
Adam Tebbe

October 4, 2012

Dear Jason,

I understand that the Providence Zen Center would like to offer an official statement on the May 2013 booking of Diamond Hill Monastery by the followers of Eido Shimano. I look forward to hearing back from you and wish these were more fun times. Thank you.

Warmly,

Adamj (typo)


Jason Quinn

October 5, 2012

Hello Adam,

Thank you for the message and respect to contact me directly. We have many people interested in renting space at both the Providence Zen Center and the Diamond Hill Zen Monastery. Our director is the contact person for exchanging information to rental groups about price and availability. After the exchange, the potential rental is discussed with the management team. The management team then evaluates each group to see if it is a good fit for the current situation. In this specific case, we decided not to rent to this group in 2013.

Hapchang _/l\_

Jason Quinn

Original October 2, 2012 posting
One must really pause to question the wisdom of any Zen institution that would offer Eido Shimano a place to teach and lead sesshin, knowing about his long and well-documented history of sexual and ethical misconduct that began when he first came to the United States in 1960. From where I am sitting, for any Zen institution to offer Shimano a place of teaching authority on their grounds is unconscionable. According to a letter from George Zournas to the Trustees of the Zen Studies Society dated 9/14/1982, one Dr. Tadao Ogura (then Senior Psychiatrist of the South Oaks Hospital) agreed, saying of Shimano: "Wherever he goes, he s[h]ould never again be given a position of primary authority." That was the opinion of a highly respected psychiatrist dating as far back as 1982!
And yet, the Providence Zen Center (the international headquarters of the late Zen master Seung Sahn's Kwan Um School of Zen) has knowingly done just that. In an email from Ekyo Ursula Sapeta to Eido Shimano's remaining group of followers, Sapeta writes:
"Eido Roshi kindly agreed to lead sesshin in USA in May 2013.The sesshin will be four and half days, starting Friday evening May 24th and finishing Wednesday May 29th, after lunch.
We have a reservation in beautiful place Diamond Hill Monastery at Providence Zen Center (http://www.providencezen .org)."
Fair enough. The assumption would be that the Providence Zen Center mistakenly booked the reservation for May of 2013, not knowing that the sesshin was to be led by Eido Shimano. This, sadly, is not the case. In an email exchange between the Providence Zen Center's director Jeff Partridge and Rev. Kobutsu Malone dated October 02, the Kwan Um School of Zen's head temple confirmed that Mr. Shimano would indeed be leading sesshin at Diamond Hill Monastery in 2013.
Kobutsu Malone:

Dear Friends,

I am writing to inquire if the Providence Zen Center has actually booked a reservation to host a sesshin conducted by Eido Shimano in May of 2013 as per the attached email?

Thank you in advance for your prompt reply,

Rev. Kobutsu Malone

Jeff Partridge:

"Hello!

Yes I'm working with Ekyo now on the details. Please let me know if I can help with anything else.

Thank you,
Jeff Partridge
Director
Providence Zen Center"
Unreal…

Source: http://sweepingzen.com/eido-shimano-to-lead-sesshin-at-providence-zen-center-in-2013