Home Issues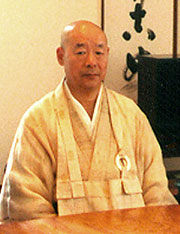 Tricycle magazine reports that they have received a statement from the Zen Studies Society that confirms previous assertions regarding the resignation of Eido Shimano.
On Tricycle blog on July 19, 2010 the following:
Last week we indicated we'd contacted the Zen Studies Society (ZSS) regarding Eido Shimano Roshi's status at the organization. The President of ZSS's board sent the following statement in response:

"We are grateful beyond words for the incomparable gift of Eido Roshi's Dharma treasure, and for his unstinting efforts to root Rinzai Zen Buddhism in American soil. Ever at home in the unconditional realm he spurs us to go beyond the relative vista.

Nevertheless, we cannot ignore the world of causation.

On July 4, 2010, Eido Shimano Roshi stepped down from the board of directors of the Zen Studies Society (ZSS). This was prompted by allegations of clergy misconduct. The ZSS is committed to fully investigating, clarifying and bringing resolution to this matter. Eido Roshi's wife, Aiho-san Shimano, also stepped down from the Board at that time.

It was with deepest gratitude and respect for their years of service to this organization and their humble effort to assist us in honestly processing this matter and preparing us for their transition from temporal authority, that we accepted their resignations from the ZSS Board.

After discussion with senior members of the American Zen Teachers Association, the ZSS's board has decided to seek outside professional assistance to move this process forward with openness and compassion for all."
Well it's about time. Not only about time that the ZSS acknowledged the elephant in the room but also about time Tricycle took some interest in the matter. Although, apparently at Tricycle there have been numerous stories attempted but due to insufficient sources were not carried out, as the publisher's comments indicate. And it is about time peers of Mr. Shimano really focused their attention as well. Although in 1995 there was a letter of concern signed by some Zen teachers to the ZSS board.

Letter from Robert Aitken, Yvonne Rand, Alan Senauke, Jan Chozen Bays, Susan Jion Postal, Helen Yuho Harkaspi, Bodhin Kjolhede, and Philip Kapleau to Richard Rudin, President, ZSS Board of Directors.

Not much came of it and it was not released to the wider community.

Chronicles of these attempts along with the entire sordid situation are available at The Shimano Archive (http://www.shimanoarchive.com/).

Good on Robert Aitken Roshi for his continued attempts, over decades, to try to put a stop to the situation. And for maintaining and releasing his documentation of that struggle. Good on Rev. Kobutsu Malone for getting it out there for potential students to examine before they too got caught in the toxic situation. Good on all those who expressed concern over the years and attempted to rectify the situation even though they faced seemingly impossible odds. Good on those tried to help but had to walk away from Eido Shimano when they saw what was happening rather than to continue to enable. Good on those who bothered to care about more than themselves, their own comfort, their own spiritual journey, their own position, their own ambitions, their own reputations, their own opinions and their own benefits to the detriment of others.

When I first wrote about the possible resignation there were many concerns and questions about what that would mean. Would the situation simply carry on in an underground manner? Would there be a mechanism to address past and current problems? And would they be addressed seriously? Would those who have experienced suffering as a result of Mr. Shimano's exploitative actions be acknowledged? Would Mr. Shimano carry on as a "consultant" to the organization with continued access to sometimes confused, seeking people?

These and many more questions still exist. And they will continue to be asked until all are answered.

It is good to know that "outside professional assistance" is being sought. Hopefully that will be in the form of someone trained in mediation, conflict management and with experience dealing with emotional trauma and sexual/abusive situations as well as organizational dysfunction and not an old hippy with a guitar who's going to ask everyone to sit around at an encounter group and sing Kumbaya before initiating a group hug of forgiveness.

Some believe that to question and view situations with a critical eye is to betray some unspoken bond within the Sangha. Without that critical ability and practice we do not have a Sangha but merely a collection of unaware individuals clinging to an illusory security blanket. It is a microcosm of Samsaric malfunction. It is a complete inversion of the Buddhadharma.

Clearly there are those who feel wounded because the trust placed in their teacher has been betrayed. Not only the direct participants but also other members. There is an urge to defend the teacher, at all costs, at the expense of the teachings. There is an urge to attack those who criticize with ad hominem remarks and castigations of "bad Buddhist". This phase of denial and disbelief in the grief process does pass however. That is when the Dharma is both most questioned and most needed.

What do you hold to when there's nothing left to hold?

Some people are questioning the validity of Dharma teachings from such teachers. If the teachings are true they will hold forth regardless of who conveys them. If what has been taught is untrue then they will disappear into ashes just as their source. The Buddhadharma is not the property of just one man. It is not the property of anyone. It is the refuge of all who choose to avail themselves.
Then the Blessed One said to Ven. Ananda, "Now, if it occurs to any of you — 'The teaching has lost its authority; we are without a Teacher' — do not view it in that way. Whatever Dhamma & Vinaya I have pointed out & formulated for you, that will be your Teacher when I am gone.

Source: Maha-parinibbana Sutta: The Great Discourse on the Total Unbinding
http://www.accesstoinsight.org/tipitaka/dn/dn.16.5-6.than.html

33. "Therefore, Ananda, be islands unto yourselves, refuges unto yourselves, seeking no external refuge; with the Dhamma as your island, the Dhamma as your refuge, seeking no other refuge.

"And how, Ananda, is a bhikkhu an island unto himself, a refuge unto himself, seeking no external refuge; with the Dhamma as his island, the Dhamma as his refuge, seeking no other refuge?

34. "When he dwells contemplating the body in the body, earnestly, clearly comprehending, and mindfully, after having overcome desire and sorrow in regard to the world; when he dwells contemplating feelings in feelings, the mind in the mind, and mental objects in mental objects, earnestly, clearly comprehending, and mindfully, after having overcome desire and sorrow in regard to the world, then, truly, he is an island unto himself, a refuge unto himself, seeking no external refuge; having the Dhamma as his island, the Dhamma as his refuge, seeking no other refuge.

35. "Those bhikkhus of mine, Ananda, who now or after I am gone, abide as an island unto themselves, as a refuge unto themselves, seeking no other refuge; having the Dhamma as their island and refuge, seeking no other refuge: it is they who will become the highest, if they have the desire to learn."

Source: Maha-parinibbana Sutta: Last Days of the Buddha
http://www.accesstoinsight.org/tipitaka/dn/dn.16.1-6.vaji.html
----------
Editor's Note: Recent statement from the board of Zen Studies Society has the following: "While Eido Roshi has resigned from the Board, he remains abbot of NYZ and DBZ. Internal discussions continuing".