Home Issues


India Clears Tibetan Buddhist Leader of Money Laundering Charges
NTDTV, Feb 18, 2011
Dharmsala, India -- Tibetans-in-exile expressed their happiness on Thursday as the Indian federal government cleared the 17th Karmapa Lama of wrongdoing.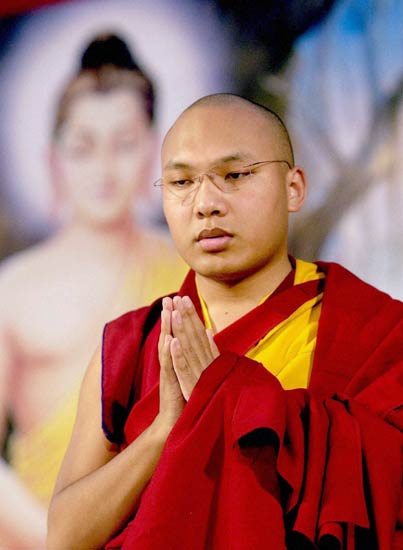 The high-ranking Tibetan spiritual leader has been surrounded by controversy ever since the police seized a huge sum of foreign currency worth over $1.3 million from his monastery in Dharamsala.
"It's a big relief personally for me and of course for the whole Tibetan and Buddhists all over. We know that he is not involved with whatever allegations that were put over our Rinpoche Karmapa. This notice from the central federal government is a big relief and we also know that he is not involved with any spy", Dorjee Tseten, a Tibetan Activist said.
On Wednesday, federal security and intelligence agencies cleared the Tibetan spiritual leader of the money laundering charges.
One of Karmapa's followers says that the truth is now slowly surfacing and he hopes other charges leveled against the spiritual leader will also be thrown out.
"Finally it looks like the truth is coming out. We feel like that now not only this but also the land case disputes and rest of the other cases would also be resolved very soon. We also hope that the same good news come for rest of the cases at the moment under process or investigation", said Tenzin, a follower of Karmapa.
On January 27, police raided the Karmapa Lama's monastery and recovered currencies from at least 25 countries. The money included 1.1 million Chinese yuan.
Media reports said security agencies believed that the Lama is a Chinese spy controlling Buddhist monasteries.
The Karmapa Lama is regarded as the third most important leader in the Tibetan hierarchy after the Dalai Lama and the Panchen Lama, and is widely tipped by many to lead the Tibetan movement-in-exile after the Dalai Lama.