Home Dharma Mix


Buddhist chants making waves world-wide
PTI, Jan 3, 2006
New Delhi, India -- He may not have won the Grammy but Geshe Ngawang Tashi Bapu or simply Lama Tashi is happy that his album of Tibetan Chants has achieved more than he had aimed at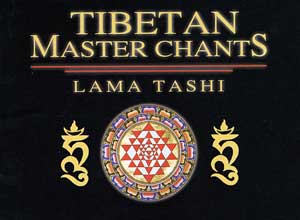 Tashi who was nominated for the Grammy in the Best Traditional World Music Category, says Tibetan chants are now known worldwide because of the success of his album 'Tibetan Master Chants.'
"When I recorded these chants, I never for a second expected that it would become such a huge hit, but it's been a wonderful experience," he told PTI on the sidelines of the launch of album here recently.
Lama Tashi says his music is aimed at "spreading peace, harmony and love." No wonder even the Dalai Lama praised the rendition and the motive of the album. "Music lovers should listen to the chants with a good and compassionate heart, and they will understand the spiritualty of it even though they may not understand the language," says Lama Tashi.
The album comprises 12 popular mantras or religious hymns of Tibetan Buddhism in the deep voice of Lama Tashi.
Lama Tashi describes these Buddhist chants as a jewel in the lotus. "Jewel refers to compassion and lotus refers to wisdom," he says.