Home Archaeology


Xinjiang Grottoes get electric eyes
CCTV.com, Oct 27, 2006
Xinjiang, China -- The Kezir Grottoes in Xinjiang, are one of China's great sites for Buddhist sculpture. It's the earliest grotto group, along the ancient Silk Road. But due to destruction of nature, and lack of manpower, Kezir's Thousand-Buddha caves are in grave danger.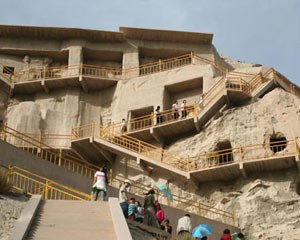 Oxidization and cracking are serious threats, to the 1800 year old grottoes. So the Chinese government has invested 17 million yuan, more than two million U-S dollars, to install electric monitors.
The project will start at the end of this year. Archeologists will be able to inspect each grotto remotely, to prevent any further destruction.
Sculpted in the 3rd Century, the grottoes at Kezir are the oldest in China. Some 10,000 square meters of frescos, and Buddha statues of all sizes, are found in the caves. In 1961, Kezir was placed under national protection.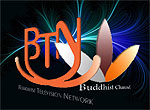 Get your Korean Buddhist News here, brought to you by BTN-Buddhist Channel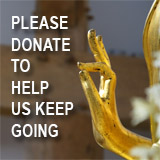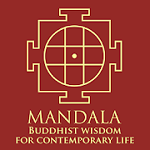 The Mandala app brings together Buddhist wisdom and meditation techniques with the latest insights of psychology and neuroscience to handle the challenges and complexities of modern life. The App offers a series of engaging talks and conversations with experts on a wide variety of topics, such as managing stress, dealing with adversity, developing greater resilience, cultivating empathy and compassion, creating healthy relationships, and many more. These topics are explored to help find greater peace, meaning and joy in our lives. Our panel of experts include Dr, Thupten Jinpa, Daniel Goleman, Kelly McGonigal and others.FREE DOWNLOAD here

Point your feed reader to this location


Submit an Article
Write to the Editor