Home Dharma Dew


Buddhism and accuracy of the Buddha's teachings
By Upali S. Jayasekera, The Nation, May 9, 2009
Bangkok, Thailand -- The Dhammapada says: "Not in the sky, not in the midst of the sea, nor anywhere on earth, is there a place where you can be freed from the consequences of an evil act."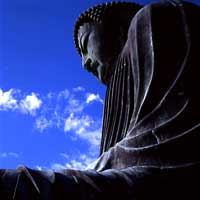 Christianity in its origin says "whatsoever a man soweth, that he shall reap" and
that necessarily includes evil and sin.

Suffering is universal and is caused by desire for wealth, power to win over others, and to pamper the body with pleasure and luxury. If such greed is overcome, if "self' is not given the pride of place, suffering will decline and could be ended. That in turn requires self-reform by following the Noble Eightfold Path.

Views have been expressed challenging the accuracy of the Buddha's teachings that has come down the ages. This therefore is an attempt to answer the critics and outline the teachings of the Enlightened. One, who discovered the secret of happiness, revealed it to mankind and recommended the way to happiness.



Buddhism, in fact, is not a religion as such. It is a way of life - a guide to life and moral discipline. There is no God in Buddhism, who controls you, guides you or who could come to your aid or help you. The Buddhist philosophy does not uphold a supernatural force or the existence of a God that rules the world as, if there is such a supernatural force, inequality among men, evil and suffering cannot exist.



The Four Noble Truths



The Four Noble Truths are the foundation of the Buddhist teachings Viz:

Suffering, Causes of Suffering, Cessation of Suffering and the Way to Cessation of Suffering. There is no one to save you from suffering, misery or when your ambition is frustrated. The Buddha's teachings do not uphold forgiveness of sin, immortality of soul or the existence of a personal God.

The Dhammapada says: "Not in the sky, not in the midst of the sea, nor anywhere on earth, is there a place where you can be freed from the consequences of an evil act." Christianity in its origin says "whatsoever a man soweth, that he shall reap" and that necessarily includes evil and sin.

Suffering is universal and is caused by desire for wealth, power to win over others, and to pamper the body with pleasure and luxury. If such greed is overcome, if "self' is not given the pride of place, suffering will decline and could be ended. That in turn requires self-reform by following the Noble Eightfold Path;



Noble Eightfold Path




Right View: Superstition, wrong thinking and delusion should be given up and abandoned.
Right Resolution: Cultivate renunciation of shoddy values, non-resentment and Harmlessness.
Right Speech: Abstinence from lying, back-biting, abusiveness and idle babble.
Right Conduct: Resort to behaviour that is honest, peaceful and pure. Observance of the five precepts recommended in Buddhist teachings.
Right Livelihood: Avoidance of activities that cause suffering to others, or virtuous life impossible.
Right Effort: Avoid what is evil and develop what is good.
Right Mindfulness: Being mentally awake in all actions as to what we are and what we do - conduct and character - are all founded on thoughts.
Right Concentration: Concentration of our minds so as to reach a comprehension of reality which will enable us to make a correct decision on any issue or problem. Right concentration could be achieved through meditation.




Soul and self



There is no permanent soul and self in Buddhism. Everything is subject to change and dissolution. Nothing will survive time "all component things are impermanent' said The Buddha.

There is no reincarnation or transmigration of soul according to Buddhist teachings. The law of cause and effect or Kamma is the reason or cause for rebirth and Kamma determines life in next birth. Rebirth is inherrent in Hinduism.

It is so in Christianity. Jesus Christ rising from the dead is a pointer. Jesus Christ, though he rose after he died of crucification, did not exist as Jesus Christ thereafter which leads to the conclusion that he was reborn as another being.



The Five Precepts



The Five Precepts recommended by the Buddha form the code of ethics for Buddhists. They are: abstinence from killing, abstinence from stealing, abstinence from adultery, abstinence from lying and abstinence from liquor that causes intoxication resulting in heedlessness and violent behaviour.

Practise these as recommended by The Buddha over 2550 years ago, then society will be peaceful and happy. In fact there are laws at present in all countries, Christian, Islamic or Buddhist to ensure abstinence from these evil habits. On the other hand other faiths too have these precepts in their teachings in some form or other.



The Ten Fetters



The Ten Fetters that man is shackled to by his own weaknesses are:

Disillusion, Doubt, Ceremonies and rituals, sensuality, ill will, Earthly Life, Craving for futile life, Pride, Self- righteousness and Ignorance. If one could overcome even a few of them, he could be happier than what he was before he overcame them. Breakaway from all Ten Fetters and you will be on the road to Nibbana.



Nibbana



Nibbana is destruction of greed, hate, and illusion and development of love and compassion and thereby entering a state of eternal peace and happiness. If you enter that stage, you will rid yourself of bad Karma that result in rebirth. That is the goal in Buddhism and that is what The Buddha preached.



The Triple Gem



The Buddha, the Buddha Dhamma and the order of the Maha Sangha are what the Buddhists place their faith in and are their three fold refuge in life.



The Sangha



It is the Sangha, in the days of The Buddha who memorised the Buddha Dhamma and passed it down. That, what The Buddha preached has been correctly passed down is no fallacy. Of course, rituals, miracles, heavens, gods, superstitions etc being smuggled in due to Hindu influence and due to pious-fiction being introduced by later writers cannot be ruled out. But the Buddha Dhamma has remained intact and authentic due to the unswerving faithfulness and devotion of the Maha Sanga.



Accuracy of the Buddha's Teachings



Doubt as regards the accuracy of the Buddha's Teachings have been expressed. There were no tape recorders, typists, stenographers or computer operators during the time of The Buddha. That was so during the time of Jesus Christ and Prophet Mohamed as well. The disciples of The Buddha were able to grasp, and pass down The Buddha's teachings correctly. That applies to Christianity and Islam too.



Buddhism - Not enforced



Buddhism has lasted 2550 years. The faith was not enforced by force. Its spread and existence did not require bloody wars, inquisitions, persecutions, fanatical crusades, reformations, bribery and corruption.

What The Buddha said 2550 years ago, scientists and physicists have come to approve and endorse as at today.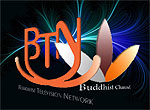 Get your Korean Buddhist News here, brought to you by BTN-Buddhist Channel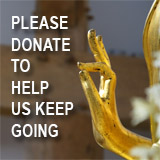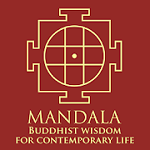 The Mandala app brings together Buddhist wisdom and meditation techniques with the latest insights of psychology and neuroscience to handle the challenges and complexities of modern life. The App offers a series of engaging talks and conversations with experts on a wide variety of topics, such as managing stress, dealing with adversity, developing greater resilience, cultivating empathy and compassion, creating healthy relationships, and many more. These topics are explored to help find greater peace, meaning and joy in our lives. Our panel of experts include Dr, Thupten Jinpa, Daniel Goleman, Kelly McGonigal and others.FREE DOWNLOAD here

Point your feed reader to this location


Submit an Article
Write to the Editor