Dharma Tunes sings into Buddhist hearts
The Buddhist Channel, Sept 3, 2008
PETALING JAYA, Malaysia -- A group of Buddhist music enthusiasts from Setenang Buddhist Society has launched an innovative Buddhist songbook entitled "Dharma Tunes Volume 1".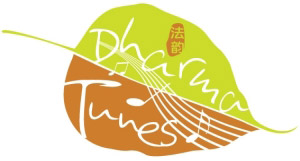 This landmark Buddhist publication is the first English Buddhist songbook to be produced in 25 years. The unique feature of the book is its music notation, which appears for the very first time in a Buddhist songbook.
Other innovative features include a Getting Started section, on how to start a singing group, and a listing of Core Buddhist Teachings contained in each song. Accompanying the book is an audio CD that contains five previously unrecorded songs, together with minus one versions to aid sing-alongs.
The recordings were performed by Daniel Kwok and members of the i.gemz, a renowned Buddhist singing group in Malaysia.
Dharma Tunes Volume 1 was officially launched on 31st August 2008, in commemoration of the 2nd anniversary of the passing away of the Venerable Dr. K Sri Dhammananda, the late Chief High Priest of Malaysia and Singapore.
The launch was officiated by Venerable B. Sri Saranankara Nayaka Maha Thera, Adhikarana Sangha Nayaka, one of the most senior monks in Malaysian Buddhism.
The songbook intends to popularize the singing of Buddhist songs to convey the key teachings and values of Buddhism to a new audience, especially the youth. One thousand copies of the song book have been printed with donations from Buddhist supporters for free distribution and will be given out to the various Buddhist societies Sunday Schools during the launch event.
"The Buddha's teachings promote the universal values of love, harmony and peace which are what we need in these challenging times. What better way to express these wonderful values than through song", said Dharma Tunes spiritual advisor, Wong Tin Song. "We hope to enrich the lives of our fellow Buddhists by sharing these values with them", he added.
"As innovation is the hallmark of Dharma Tunes, we have five previously unrecorded songs to accompany the songbook. The songs have been arranged in interesting ways, with music styles ranging from inspirational, to lullaby and even sixties canto pop influences. We hope this will appeal to all Buddhists, especially the Buddhist youth", said Daniel Kwok of the i.gemz.
"Before the publication of Dharma Tunes, there was no readily available material for Buddhist songs. Even those that were published did not contain music notation, making it very difficult to learn the songs. We hope that the songbook will be used by Buddhist societies everywhere, especially in Buddhist Sunday Schools", said Chong Su Lim, the Editor-in-Chief of Dharma Tunes. "Besides Volume 1, an entire series of Dharma Tunes publications will materialize over the next few years and we hope to get the support of the Buddhist community for this effort", he added.
Targeted to all Buddhist communities in Malaysia and other countries, Dharma Tunes mission is to promote and popularize Buddhist music, which is inspired by the Buddha's teachings, with the aim of making Buddhist singing into a culture within every Buddhist community.
ABOUT DHARMA TUNES VOLUME 1
A project initiated by Setenang Buddhist Society project, this innovative songbook features:
33 Buddhist songs ranging from Buddhist classics such as "Wheel of Life" to latest compositions like "My Destiny"
A Getting Started section on - How to start a Buddhist singing group within a Buddhist society
Song Index with Core Buddhist Teachings listed for each song, to help Buddhist Sunday School teachers choose songs relevant to their lessons
Two sections: Section 1 for singers and guitarists, Section 2 for piano / keyboard
Accompanying Audio CD with 5 previously unrecorded songs that includes instrumental versions for easy sing-along
Dharma Tunes is distributed free of charge in Malaysia. To obtain a copy, please contact your nearest Buddhist centre or write to the Chief Editor, Bro Chong Su Lim at sulimc@yahoo.com.
On the web: http://sulimation.webs.com/dharmatunes.html