2007 – The Year of Social and Spiritual Engagement
Editorial, The Buddhist Channel, December 31, 2006
Dear Friends in the Dharma,
A year has come to an end and we are on the verge of greeting a new one. Like any other milestone, a "changeover" is usually greeted with moments of reflection, of mistakes made in the past and the lessons learnt therein. And there's that longing look of an expectant gaze across the horizon of a new year, of new resolutions and new hopes.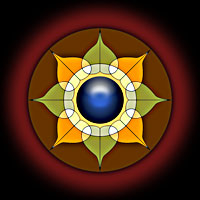 But resolutions not backed by conscious actions and skilful application of resources may render our dreams as just that - dreams. It is in such a spirit that the Buddhist Channel will launch itself into a brand new year.
The year 2007 will no longer be just another 365 days of news aggregation. After more than five years of cultivating and refining our know-how and skill as a Buddhist media, we strongly feel that the time has come for us to play a more engaging role, both in the social and spiritual sense.
Here' how we will do things differently in the coming year.
Firstly, we will invest a little more time and effort in providing opportunities for Dharma based education. Plans are afoot to engage writers to produce commentaries on contemporary issues and how Buddhists can best meet such situations.
More fundamentally in this process of embedding educational values into content presentation, is the availability for our readers to take Dharma courses via the channel itself. To this, we are indebted to our partnership with ASHOKA, the eDharma University (www.ashokaedu.net), a noble institution founded by Stuart Carduner. Come January 3, 2007, readers will have direct access to ASHOKA courses taught by well known Dharma teachers such as Robert Thurman, Bhikkhu Bodhi, Joseph Goldstein, Joan Halifax and many more.
Our second goal for the year is to bring to awareness the immense generosity and compassion shown by Buddhist groups around the world to help the needy and the under privileged. The Buddhist Channel has resolved to extend a helping hand to some of these groups through an allocation of small grants. But we will not be doing this alone.
We will invite our readers to jointly reach out to these groups through a project called "Bodhi Mandala" (www.bodhimandala.net). We are excited as this will be the first ever mandala to be constructed online! Buddhists around the world can participate by adopting "mandala grains" through a small monetary contribution. These contributions will go towards the maintenance of the Buddhist Channel as well as to help the designated charitable groups. This virtual mandala is expected to be launched in January 2007.
Finally I take this opportunity to wish all our readers a year full of love and compassion in 2007. May you have a good year ahead. We also look forward to a good year for the Buddhist Channel and the groups we wish to support through the Bodhi Mandala project.
Kooi Fong Lim
Editor