Stolen Bodhisattva Statue Recovered and Returned
The Buddhist Channel, April 30, 2022
Bihar, India -- Officials in India have received a Buddha statue that had been missing for more than two decades from its altar at the Kurkihar Temple in Bihar, one of the country's most important Buddhist pilgrimage destinations.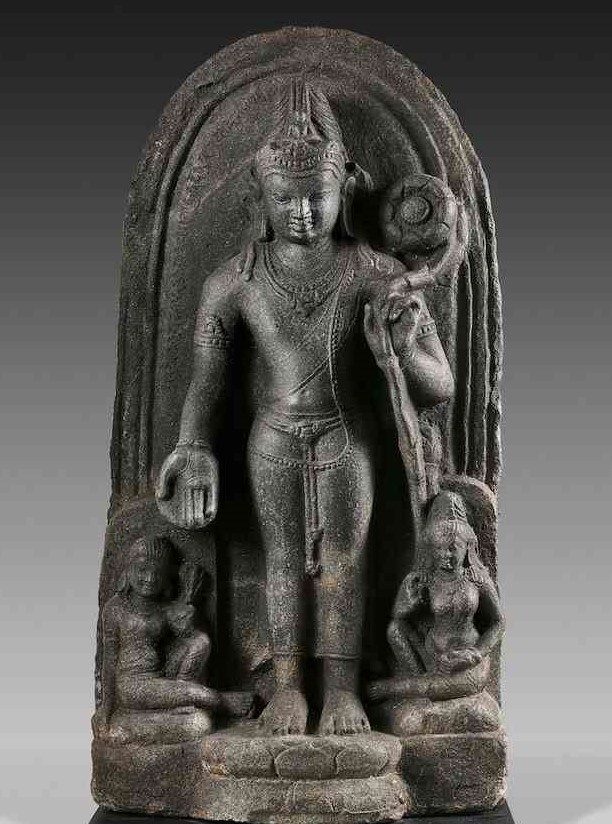 An Italian collector willingly submitted the almost 1,200-year-old stone sculpture to the Consulate General of India in Milan on Thursday. "The climate for restitution is shifting," said Christopher A. Marinello, a lawyer who specializes in locating stolen art and assisted in the recovery of the statue. "As more nations make it clear that possessing looted and stolen art is unacceptable, collectors are being punished legally and collections are being seized around the world."
Marinello worked with Vijay Kumar, the creator of the India Pride Project, a nonprofit group that works with the Indian government to recover plundered antiques, to hunt down the lost bodhisattva. Kumar was looking for the religious sculpture four years ago when it appeared in a French dealer's sales catalogue.
In an interview this week, he explained that restrictions in France that protect good-faith buyers of stolen antiques made it difficult to act swiftly. Kumar did not formally request an investigation into the provenance until two weeks before the sale, which he said would have required him to inform Interpol and obtain police reports from when the statue was looted nearly 20 years ago.
However, the statue did not sell, and the path became dormant. Last year, Marinello joined the case and discovered the artefact in an Italian collection. The statue is of Avalokitesvara Padmapani (the Bodhisattva of Compassion with Lotus).
When shown archival images of it, the owner willingly relinquished the object. Officials are not revealing the owner's identity as a condition of the handover. Between the seventh and 12 th centuries, it was sculpted for the temple. The temple is located near Kurkihar, a place where an archaeological dig in 1930 revealed a cache of over 220 bronze images and statues.
The Patna Museum in Bihar today houses the majority of those statues. When the sculpture arrives in India, it will be studied by the archaeological Survey of India in New Delhi. Kumar and Marinello are among an increasing number of citizen activists searching for stolen treasures on behalf of Asian governments.