Journey of a Lifetime: Fictional Account of a Real Tibetan
By Tenzin Nyinjey, Tibet.net, January 24, 2007
Dharamshala, India -- Like almost every Tibetan exile, Tashi has never set his foot in Tibet, never celebrated his birthday. He has no idea when and where he was born. Perhaps his parents never told him. Tashi, however, is proud of being Tibetan, proud of being Buddhist. His cherubic face glows with pride when his non-Tibetan friends say, "Tibetans are the most religious-minded people on earth".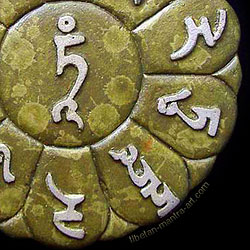 As if to prove his mettle, Tashi always makes it a point to visit Buddhist temples during holidays. One of his most important routine tasks early in the morning, other than brushing his teeth, is to pay a visit to Nechung Monastery. There he offers his money to the Oracle and prays for the well being of entire sentient beings and for his country's freedom. But one thing Tashi never does at the monastery is to pray for his own success. He is embarrassed to do this. Such an act, according to him, compromises with his Buddhist principles. He is well aware that a sincere Buddhist is some one who always thinks and prays for others; in other words some one who lives on the principle "others before self".
That was some twenty years ago, when Tashi was just a teenager.
Today, Tashi has grown up and lives in San Francisco, the United States. He has had the fortune of having travelled to almost all the countries in the world. In fact he is a successful businessman, running a chain of restaurants in the United States. Years of his association with people from different ethnic backgrounds have really enriched his life as Tibetan. Despite his tremendous success as restaurateur and the opulent lifestyle he enjoys, Tashi is still deeply religious and occasionally sends money to his friends back in India, who in turn offer it to the Nechung Oracle. In fact he never forgets to remind himself of the Almighty's gratitude. One of his often repeated mantra is "I am really grateful to God who has showered me with so much success in this life".
One day Tashi encounters a shocking experience that completely transforms his life, his views about himself and his faith. A highly learned and respected lama in his locality tells him that one of the special characteristics of Buddhism is that it does not believe in the notion of God! It was indeed an earth-shaking moment for Tashi, who always thought of himself as a proud Buddhist and never had a day without once uttering the word "God" from his lips.
Tashi argues with the lama, accusing him of being an atheist in a monk's robe and straying from his Buddhist roots. Moreover, Tashi casts doubts on the lama's credibility as a spiritual authority. He does not take his words seriously, thinking he is one of those spiritual leaders who have decided to make America home after having failed to unravel the mysteries of Shangri-La, known as the land of western eternal bliss in Buddhist canons. The Lama, in turn, tells Tashi that he has not brushed up his lessons on Buddhist philosophy well enough and advises him to join one of the many Tibetan institutions in India offering courses in Buddhist philosophy.
Being a prominent businessman and a deeply religious fellow, Tashi is annoyed at being suggested to take a beginner's course in Buddhist studies. This, he thinks, is an affront to his reputation. He reckons that he has learned and practised his religion well, and as such, there is no need for him to leave for India.
However, Tashi notices a peculiar thing in His Holiness the Dalai Lama's speech whenever he addresses the Tibetan youth. It is the fact that the Dalai Lama always advises them to study, along with modern education, traditional Tibetan education, which, the Tibetan leader says, is chiefly about the teachings of the Buddha. Tashi is a bit surprised that despite his or for that matter Tibetan youth's deeply religious leanings, His Holiness continues to advise this, as recently as during his visit to America. Tashi concurs that perhaps what the learned lama told him might be true: that he has not fully grasped the essence of his religion.
At this moment Tashi makes a crucial decision. He packs his bag and leaves for India, in Dharamsala, where he enrols himself in a Buddhist Institute. In the class, to his utter surprise, he finds himself amidst a sea of Americans and Europeans. As Tashi gets himself acquainted with the basic tenets of his religion, he gets more and more interested in his studies. Tashi's mentor at the institute tells him that if he genuinely wants to grasp the essence of Buddhist studies, then first of all he needs to brush up his Tibetan language. Thus begins Tashi's tryst with Tibetan literature.
After spending more than five years at the institute, learning Tibetan language and Buddhist philosophy, Tashi is at last confident about himself and his faith. More than the God he is now grateful to the lama who broached him the idea to go to India and get himself admitted into a Buddhist school.
Today Tashi knows that he can be Buddhist without being Buddhist, without frequenting temples, and with or without having faith in God. He knows that all it takes to become a proud Buddhist and a proud Tibetan is to look within oneself, to listen to the call of his inner conscience, and above all to practice a simple truth: live and let live.
During his sojourn in India, Tashi often missed the good times he had in America, walking along with his girlfriend on the beaches of Long Island, in the narrow, winding streets of New York, and in the larger than life casinos of Las Vegas. Perhaps the thing that he missed most was managing his restaurants in the US, his lifeline. Despite all this, Tashi is proud that his years in India have given him a once-in-a-life-time opportunity to make his own share of contribution towards preserving the dying Tibetan culture.
Today Tashi shows a satisfying face every time His Holiness advises Tibetan youth to study not just modern education, but also traditional Tibetan education, rooted in the teachings of the Buddha.