Australia's second-largest religion is being 'ignored'
by Jackson Stiles, The News Daily, Jul 6, 2015
This faith is larger than Islam, Judaism and Hinduism, yet receives far less attention from governments and the media.
Sydney, Australia -- Australia's half-a-million Buddhists are largely ignored, its adherents have claimed.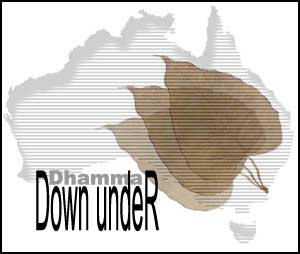 When a Liberal frontbencher used Asian conservatism to argue against same-sex unions on the weekend, one of its leaders was given a rare chance to join the national debate.
Federation of Australian Buddhist Councils president Kim Hollow refuted Agricultural Minister Barnaby Joyce's claim that south-east Asians would view the legalisation of gay marriage as 'decadent'.
On most other social issues, Buddhists are ignored, he told The New Daily.
"Population-wise, we are bigger than the Islamic community, but the Islamic community is always talked about," he said.
"Nobody ever talks to Buddhists about anything much, but we do have a point of view."
Buddhism is the nation's second-largest religion, and formerly its fastest growing. (It has been superseded in that regard by its parent, Hinduism).
Its founder, the Buddha, was a Hindu prince thought to have lived some 2400 years ago in Nepal or India.
At the last census in 2011, there were 528,977 Buddhists, outnumbering Muslims (476,291), Hindus (275,534) and Jews (97,300).
By percentage, Australians are predominantly Christian (61 per cent of the population), followed by adherents of no religion (22 per cent), Buddhist (2.5 per cent), Islamic (2.2), Hindu (1.3) and Jewish (0.5).
Mr Hollows is unsure why his religion receives far less interest and coverage, although he suspects it is because of prevailing stereotypes.
"There is generally a view about Buddhists that we don't really want to comment on stuff and that we just do our own thing," he said.
"It's absolutely not true.
"It's only been of recent times that we've tried to build up our profile because we do have a point of view on most social issues and we like the opportunity to get those across to people."
There are three main branches of the religion: Mahayana, Theravada and Vajrayana.
All three of these strains believe in reincarnation and teach methods of 'liberation' from the suffering of physical existence.
Contrary to popular opinion, the Dalai Lama is only the head of Tibetan Buddhism (a meld of Mahayana and Vajrayana) and not the religion's global leader.
Buddhism's earliest contact with Australia could have been before white settlement via Indonesian traders, at least one historian has claimed.
The single largest influx was Vietnamese refugees in the 1980s.
Despite this, the federal government has often failed to include Buddhists in inter-faith gatherings, Mr Hollow claimed. This is changing.
"The federal government is now very conscious about including us in the faith community, whereas in the past, unless we found out about it and stuck our hand up and said, 'What about us?', we were ignored."
These days, adherents come primarily from south-eastern countries such as Japan, Taiwan, China, Indonesia and Korea. There are also migrants from Western countries as well as local converts.
Ironically, this week's media coverage came via a public forum that, Mr Hollow claimed, is often closed to Buddhists – the public broadcasters.
"The ABC continues to ignore the Buddhist community, in the main," he said.
"We've written to shows like Insight and Q&A asking for Buddhist representation [to no avail]."
Bhante Sujato, a prominent Australian monk, confirmed to The New Daily that the Buddhist community is often "overlooked", both by the media and the government.
His theory – squeaky wheels get the oil. "Buddhists are just not that squeaky."
The community also does not invest heavily in state or national representation, nor does it receive many government grants, the monk said.
And Australia's national debate is poorer for it, he said.
"I think that there is a severe lack of wisdom and compassion in our public life," he said.
"Too often the politicians seem to appeal to the lowest of our urges, and we need voices to call us out to what is more meaningful.
"These qualities can be found in the Buddhist tradition, although obviously not only there."