A New Tibetan Buddhist Centre Opens in Australia
Sakya.com.au, May 26, 2005
Canberra, Australia -- Among the many Tibetan Lamas who have impacted the Buddhist scene in Australia is Lama Choedak Rinpoche, who has founded fourteen centre across Australia and New Zealand. Lama Choedak Rinpoche completed his monastic training under the guidance of His Eminenece Chogye Trichen Rinpoche and graduated among the first group of senior Sakya monks who underwent three and half years of Lamdre Lobshe retreat in Lumbini.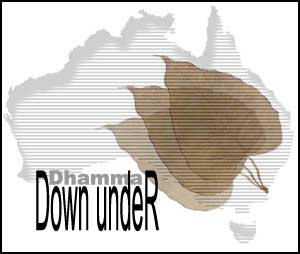 Since early 1980s Rinpoche has been teaching Buddhism in the west and especially in Australia. He has also served as a Board Director of Australia Tibet Council for six years. He has invited many great teachers to Australia and has acted as translator for some of the highest lamas of all Tibetan Buddhist traditions.
One notable Buddhist historical event Rinpoche organised and convened is the first Bhikhuni ordination in the Tibetan tradition for his students in 2003. While teaching Buddhism in Australia, he studied at Australian National Unversity and has a post graduate Degree in Buddhist scriptures and completed his PH.D thesis on Hevajra practices. Based in Canberra, Rinpoche has founded Sakya Loal Choe Dzong, Rongton Buddhist Training College, Virupa Retreat Centre and many other centres all across major Australian cities.
In recognition of his remarkable Dharma work in the West, in 2001 His Eminence Chogye Trichen Rinpoche awarded Rinpoche the title "Tsharpa Lochen Lama Thubten Choedak Rinpoche" during the last visit to Australia. His Eminence subsequently composed a long life prayer for Rinpoche which was formally presented to a group of Australians in Lumbini in November 2004.
One of the centres that Lama CHoedak Rinpoche recently opened is Kacho Yulo Ling in Cairns, in Far Northern Queensland. Although the Khacho Yulo Ling has existed for only six years, the new centre established after purchasing an old church. The grand opening ceremony of the new centre was held on 30 April 2005.
After two days of filling many statues with many rolls of mantras and all the necessary ingredients, the centre was ready for it official opening. Early in the morning at 6.00am Rinpoche led the consecration of the centre by prefroming Sixteen Arhat Puja with all the members and local Buddhist leaders in cairns. Ven. Rinchen Choesang from Melbourne and Ani Kunsang and Ani Nangtong all flew from canberra to participate in the special ceremony. Rinpoche officiated the opening of Khacho Yulo Ling with Member of Parliamnt Deslie Boyle and Lawernece Khantipalo of Bodhicitta Buddhist Centre. Rinpoche commended the resident nun Ani Rinchen Wangmo and hard working team of people who has worked very
had to establish this new centre. After the opening ceremony, a sumptuous monring tea was offered to the whole corwd of 120 people. Rinpoche presided over the inaugural three day Whie Tara retreat which was particpated by thrity eager students. It was requested to dedicate the White Tara retreat to all the teachers of the lineage and espcially to the long life and fulfillment of the wishes of His Holiness the Dalai Lama. Those who are interested to know more about Rinpoche's teaching shcedule around Australia, please visit www.sakya.com.au