Buddha boom... it's karma
By Samantha Williams, The Daily Telegraph, January 18, 2008
Sydney, Australia -- THE typical Australian living on the coast a decade ago was an Anglican. But the population boom has brought new religions. In his latest research on religion, demographer Bernard Salt from KPMG said Buddhism was one of the fastest growth faiths on the NSW coast, particularly in the south, behind Catholicism and Pentecostalism.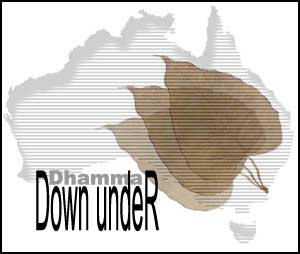 "In the past the coast was predominantly Anglican but we are seeing changes that would have been foreign decades ago,'' Mr Salt said.

"It's like a tactical battle where there are new suburbs there that have to be conquered and converted.''
The last census revealed 208 more Buddhists in Shoalhaven, 105 in Ballina, 56 in Forster and 55 in Eurobodalla compared to five years ago.
But Mr Salt said the biggest change had been in the Catholic faith, where numbers had jumped dramatically.
In Port Macquarie there were 709 more Catholics than in 2001 and 566 at Ballina.
"It could be due to rich Mediterranean Catholic baby boomers looking for a sea change,'' he said.
NSW Buddhism Council president Brian White put the rise of his faith on the South Coast down to two factors: immigration and westerners adopting Buddhism.
"We have found more people are attracted to values and lifestyle,'' Mr White said.
Numbers had risen since the Nan Tien Temple at Wollongong - the largest Buddhist temple in the southern hemisphere - opened in 1995.
The temple's spiritual leader Reverend Miao Yao said annual growth had accelerated to 20 per cent in the past two years.
Further south, there is a controversial proposal from the Shaolin Buddhist order to turn 1133ha near Nowra into an $800 million complex including temple, accommodation and conference centre.
There are pockets of Buddhist orders right down to the Victorian border.
Shoalhaven councillor John Willmott said people had moved to the area and opened up businesses because of the proposal.
"Years ago this would not have been the norm but many Christians have now converted and you see people wearing Buddhist beads more,'' Mr Willmott said.
At Milton, Lael Evans Morrissey gives instruction in Buddhist scripture to primary school students.
When she first started three years ago at Milton Public School there was only a handful of students -now she teaches 150.
"People are coming to Buddhism because they are lost within their own churches, `We don't push religion on to students, we teach them breathing technique, yoga and about Buddha,'' she said.