Aussie school offers a Buddhist approach to learning
BY DONNA KELLY, The Advocate, Aug 26, 2008
Daylesford, Australia -- THE Daylesford Dharma School, offering a Buddhist approach to education, will open its doors next year for children from prep to grade three.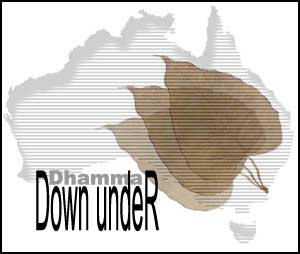 The school is offering a Dharma School experience session on Sunday, August 31, for children and parents interested in enrolling for next year.
The session, from 2pm to 3.30pm, will include an experience of the school's meditation-based awareness program, a creative arts lesson and an academic learning activity.
Director Andrea Furness said the school offered "a vision for education that draws from the methods and wisdom of Buddhist teachings".
"The school draws freely from Buddhist philosophy and offers it in the spirit of spacious inquiry rather than authority," she said.
"There is an emphasis on ethical development and the cultivation of wisdom and compassion within academic achievement.
"The school learning environment engages the deep creativity of each child and brings forth their joy of learning, while supporting the development of reflective practices that promote self awareness and emotional learning."
Ms Furness said the school provided an integrated curriculum that supported excellence in literacy, numeracy, social studies, science and technology and conformed to Victorian Essential Learning Standards best practices.
"The integrated curriculum approach encourages creativity, problem-solving skills, emotional learning and academic stimulation," she said.
"It encourages natural links between the learning areas, the community and the greater world as an accessible picture of interconnectedness.
"The teachers utilise logic and debate skills, the creative arts, meditation, yoga and ethics in an integrated approach to daily learning that supports children as life-long motivated learners."
Students from families of any religious or spiritual background or of no particular faith are welcome to join.
Details and bookings: 5348 2866 or orientalis@netconnect.com.au