Celebrating Buddhism, films and art
The Hindu, September 3, 2013
New Delhi, India -- To explore Buddhism's intricate link between India and South-East Asia, festival organiser Aruna Vasudev is all set to host a five-day-\ddhism" at the Indian Council for Cultural Relations here beginning this Friday.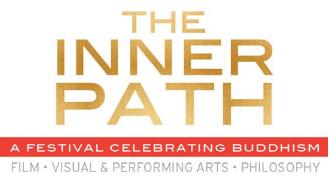 Apart from screening of 21 films, the festival includes an exhibition of photographs by four internationally acclaimed photographers, daily discourses by Buddhist scholars and exhibition of contemporary Indian Buddhist art.
According to Ms. Vasudev, the second edition of the festival will focus not only on films from across the globe but also on other creative expressions. "We will give adequate space to photography and art. Basically, the message of Buddhism is all-important and will do a world of good to our countrymen. At a time when there is so much disparity, loneliness and stress, the festival will bring positive energy. It is not about religion but about Buddhist philosophy which helps the people to find a solution to their problems. We will try to explore different dimensions of Buddhism."
Over the years as the organiser, Ms. Vasudev was often asked why the Festival, a prominent cultural extravaganza in South Asian nations, was never held in India. "Once I casually broached this subject with the then ICCR Director-General Suresh Goel. He readily agreed to support it. Even though he retired a month ago, he laid the foundation of our association. Even this year, ICCR is supporting our festival."
Ms. Vasudev has succeeded in roping in noted film-maker Gautam Ghosh, whose film Impermanence will be screened. He is the only Indian film-maker whose film will be screened this year.
The exercise of scouting for films began a year ago and not all the movies were selected for the festival. "We have seasoned film-makers and also those who have made only a couple of movies."
According to Korean Cultural Centre Director Kim Kum Pyoung, the festival assumes special significance because India and Korea share cultural ties that are "over 2,000 years old". Film-maker Suresh Jindal said scholars need to explain why Buddhists have become a minority in the land where this religion was born.