Buddhist college opens
BY IAN MCINTRYE, The Star, July 18, 2005
SADAO, Thailand -- The Asean region?s sole private Buddhist college was officially opened to meet the growing needs for quality Buddhism-based education. The International Buddhist College (IBC) is located at Thung Mo District in Amphoe Sadao, Songkhla province, 37km from the Bukit Kayu Hitam border.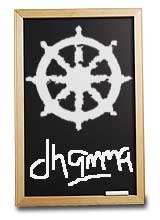 Thailand Vice-Minister for Education Piyabutr Cholvijarn opened the college in the presence of monks and diplomats, including invited guests from Sri Lanka and India.
The new private institution of higher learning, mooted in 1999, was founded by the Penang-based Than Hsiang Temple Abbot Venerable Wei Wu and several Buddhist monks worldwide. Ven Wei Wu is currently the IBC council acting chairman.
The college, which conducts courses in English, took its first intake in the middle of last year. It admits students, regardless of their gender, ethnicity, nationality and religion.
It is funded by Than Hsiang Temple Association members and Buddhists worldwide. .
College rector Dr Somboom Duangsamosorn said the college currently had around 100 international students from countries like Thailand, India, Sri Lanka, Malaysia, Taiwan and South Korea.
It offers diploma to basic degrees in Liberal Arts, Buddhism Studies, Computer Studies and English language, he said, adding that it inculcated Buddhist spiritual values via academic studies.
Dr Somboom said among the objectives were to train youths as effective ?Dharma? (Buddhist) teachers and provide them with comprehensive knowledge of Buddhism.
Sadao was selected as the venue because of its strategic location.
Several delegations from Malaysian Buddhist organisations like Sitiawan Buddhist Association, Malaysian Buddhist Institute, Kedah Buddhist Association and Than Wah Wan Temple attended the opening ceremony.