Seminar on ?The Buddha as the Healer" to be held in Malaysia
The Buddhist Channel, June 22, 2005
Kuala Lumpur, Malaysia -- The Young Buddhist Association of Malaysia (YBAM) will be organizing a seminar entitled ? The Buddha as the Healer? on August 13, 2005 at Holiday Villa, Subang, Selangor (Malaysia). The seminar is part of the YBAM's Contemporary Buddhist Seminar series. It is also organized in conjunction with association's 35th anniversary.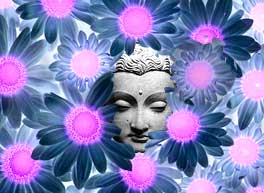 Although Buddhism is 2,500 years old, many of the latest researches in Western psychology and psychotherapy have shown that Buddhism indeed have much to contribute in the quest for true happiness. This is due to the Buddhist emphasis of techniques to develop peace of mind in our everyday lives. Modern psychologists, having studied Buddhism, are now beginning to apply many of these age-old Buddhist teachings in their professional fields, especially in psychotherapy and counseling. The objective of this seminar is to highlight some of the latest developments in Western psychotherapy and psychology and their relevance to Buddhist teachings.
Three well-known speakers have been invited to share their experiences at this seminar:
Venerable Dr K.Sri Dhammananda Maha Nayaka Thera is the Chief Abbot of the Buddhist Maha Vihara and Spiritual Advisor to many Buddhist organizations in Malaysia, Singapore and Sri Lanka. He holds an M.A. in Buddhist Studies from Benares Hindu University, India, and was awarded numerous Ph.D. degrees (honoris causa) by many Buddhist universities for his contribution to Buddhism. He is also the author of over 50 books on Buddhism.
Ven Dr Hui Han is a Buddhist nun in the Chinese Mahayana tradition in Taiwan. A well-known counselor, she received her M.Sc. degree in 1996 and Ph.D. in 2000 from Texas A & M University, USA. She gives talks on Buddhism to various colleges and universities in Taiwan and writes on Buddhism and its relation to counseling and psychotherapy.
Dr Tan Eng Kong, MBBS, MPM, FRANZCP, is the founder President of the YBAM and now a successful psychotherapist in Sydney, Australia, where he manages his own Metta Clinic. He is also the Chairman of the Psychotherapy Section of the Royal Australian and New Zealand College of Psychiatrists, and a lecturer of psychiatry and psychotherapy at the University of Sydney, and University of New South Wales.
Participation at the Seminar is by prior-registration only. The deadline for registration is August 5, 2005. There is an Early Bird fee of RM 75.00 per person before June 30. This fee includes coffee breaks and a Vegetarian Lunch.
For further information, please visit www.ybam.org.my or contact Liau Kok Meng at 016 323 3819 or email liaukom@yahoo.com.