Fewer animals released into wild on Vesak Day
Today, May 5, 2012
SINGAPORE -- An increase in awareness has led to fewer people releasing animals into the wild, according to the National Parks Board (NParks).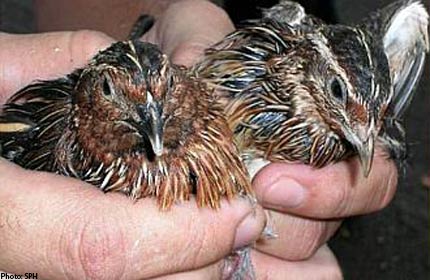 But NParks is still urging members of the public not to release animals into the wild this Vesak Day.
Birds and rabbits are some of the animals commonly released into the wild on Vesak Day. It is a common practice on this day and some believe it is an act of kindness.
Fifty-seven-year-old Goh Juan Hui, a volunteer with the NParks, has spotted many such cases in recent years. "Over the years, I've seen some people who are ignorant about animals, especially the pets," he said. "I've seen rabbits being released in the Lower Peirce Reservoir area, and also... bullfrogs in the reservoir. And you notice that they are not able to survive in that sort of environment, and eventually they die.
"Even if they survive, other wild animals, like the monitor lizards or even stray dogs will just gobble them up," he added.
For the ninth year in a row, NParks is advising the public against releasing animals on Vesak Day.
The message appears to be working: There were 10 cases in 2009, five in 2010, and none last year.
NParks conservation director Wong Tuan Wah said: "We are happy to note this declining trend. And this could also be [because] people are more aware that releasing the animals will actually cause them more harm than good."
This year, NParks is working with 30 volunteers, including 20 primary school students from CHIJ Our Lady Queen of Peace, to conduct an Outreach Ambassador session to patrol the nature reserves and reservoirs over the weekend.
They will look out for any case of animal release and educate the public on the harm of releasing animals into the wild.
The Buddhist Fellowship said the practice of releasing animals may encourage vendors to increase the supply of animals for this very purpose.
Buddhist Fellowship president Angie Chew Monksfield said: "Some people think that by releasing animals on Vesak Day, they get extra merits and I think that is probably the wrong perception."
"The alternative to releasing animals is to eat less meat. That way, the demand is reduced, the supply will reduce automatically," she said.
Under the law, it is an offence to abandon pets in Singapore. Offenders can be sentenced to a year's jail, fined up to S$10,000 or both.