Summit Dharma Center member to lead Buddhist classes
Vail Daily, Sept 9, 2008
Thomas Gutherie will teach in Frisco, Carbondale and Vail
Vail, Colorado (USA) -- Thomas Gutherie, a trained Buddhism and meditation instructor affiliated with the Summit Dharma Center (SDC) is visiting Colorado for a six-week teaching tour now through Oct. 12.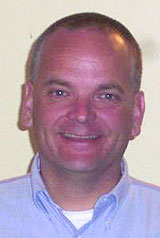 << Thomas Gutherie
The accessible Buddhist teachings, centered on the Buddha's mindfulness of breathing instructions, will be offered in five Colorado towns one evening each week. Three of the towns are located in the high country and are listed in the box.
Classes offer a mix of guided meditation instruction and a heart-felt Dharma talk. Each class is designed to help people thrive and be more content in their everyday life. Classes are accessible to beginners while also engaging for seasoned practitioners.
Gutherie has been studying and practicing Buddhism for almost a decade and was ordained as a monastic for three years between 2004 and 2008.
He is currently half way through a three year retreat based at the SDC retreat facility in Phuket, Thailand. He has been consistently practicing Buddhist teachings and meditation in retreat over the last year and a half and was recently dispersed back to his home state of Colorado to share the teachings.
Gutherie, a former Vail and Denver resident, is known for his ability to take complicated teachings and deliver them in an accessible, straightforward and often light-hearted manner. He says his greatest gift may be helping to steer other practitioners away from the many 'practice potholes' he has visited on his path.
As a student of Ringu Tulku Rinpoche and Gen-La Chokyi Dhakpa, Gutherie has participated in multiple 30-day group and solo meditation retreats as well as longer, 90-day and year-long retreats. He has traveled on pilgrimage and for teachings to India, Tibet, Nepal, Burma (Myanmar) and Thailand.
SDC also offers a weekend retreat, "Living Dharma in Everyday Life," led by Ringu Tulku Rinpoche, Oct. 3 to 5 at the Summit Dharma Center in Frisco. Rinpoche will lead weekly classes throughout Colorado Sep. 29 to Oct. 2. The suggested donation for all weekly classes is $15 while the Frisco weekend retreat is $200. Visit www.summitdharmacenter.org or call 970-390-4318 for more information.