Vail Symposium: Where mind and science meet
by Edward Stoner, Vail Daily, May 11, 2009
Author, teacher and Buddhist practitioner Dr. B. Alan Wallace will speak in Vail Valley Friday
VAIL, Colorado — Alan Wallace, who will be in Colorado's Vail Valley Friday, just experienced a real-life exercise of the Buddhist principle of renunciation.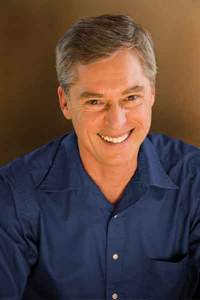 Last week, the Santa Barbara, Calif., resident was halfway around the world in Oxford, England, while wildfires raged around his home, which contained most of his worldly belongings.
Luckily, his neighborhood, which was evacuated for several days, was undamaged when he returned home Sunday. The fire was becoming more contained, and Wallace praised firefighters for their heroic efforts.
For decades, Wallace has similarly tried to integrate Buddhism, consciousness and the mind with the world around him— including Western science such as physics.
Wallace, founder and president of the Santa Barbara Institute for Consciousness Studies, will speak Friday in Avon as part of the Vail Symposium arts and culture series.
He will review provocative theories from physicists such as John Wheeler, Stephen Hawking and Andre Linde that challenge assumptions made by conventional physics. He'll also discuss the integration of contemplative practices and Western science.
Wallace's biography reflects his scholarly interests. Born in California in 1950, Wallace, enrolled in college in 1968 and studied ecology. While studying abroad, his interests changed to philosophy and religion, and he started to study Tibetan Buddism and the Tibetan language.
He abandoned his traditional education and moved to Dharamsala, India, to continue his studies. For 13 years, he studied religion and language and served as a translator for many Tibetan Lamas, including the Dalai Lama.
In 1984, he returned to Western education, finishing his undergraduate education at Amherst College. He later received a Ph.D. from Stanford University and taught at the University of California at Santa Barbara. He founded his institute in 2003.
These days, Wallace has a heavy schedule of travel, study and speaking. He figures he's traveled more than 70,000 miles this year, with a lot more to go. His itinerary includes Brazil, Australia, Italy, England, New Zealand and India.
He's actively involved in research projects at Emory University, University of California at Los Angeles and the University of California at Davis.
Wallace promised a "provocative" lecture that will "stir up a lot of thought." The talk will address the increasing fragmentation of the modern world, and how people can incorporate spirituality into their everyday lives and values, he said.
If you go
What: "Where Physics and the Mind Converge" with Dr. B. Alan Wallace.
Where: The Westin Riverfront Resort and Spa, Avon.
When: 5:30 to 6 p.m. meet and greet; 6 to 7:15 p.m. lecture, Friday
Cost: $25 or $20 for Vail Symposium donors. Complimentary appetizers; cash bar.
More information: Visit vailsymposium.org or call 970-476-0954