Buddhism - fastest growing religion in Canada
by Lakshman Jayawardena, Lanka Daily News, Oct 23, 2004
Ottawa, Canada -- Buddhism has recently experienced substantial growth in both USA and Canada, as it has in many Western countries. In its early days in the West, Buddhism was considered an alien religion. However, contemporary Buddhist practice in US and Canada is becoming more and more mainstream.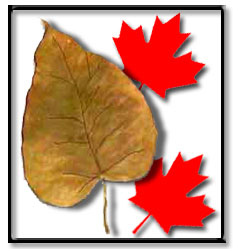 The great teachings of the Sakyamuni Buddha are more relevant to the modern society of science and technology. This is evident from the trends of development of Buddhist activities in the continents of Europe and America today. Canada is one example.
Canada is the largest country in North America and the second largest country in the world. Canada is a land of many cultures and many religions. Buddhism in Canada has had an interesting and distinguished history since the late nineteenth century, though it has only emerged as a major religious force in the mid-1960s.
In Canada in 1960, the related Buddhist temples of Canada had eighteen member temples and a membership of around 10,000. Numbers rose five fold in the seventies, with approximately 50,000 Buddhists existing in the country by 1985.
Statistics Canada lists 163,415 Buddhists in the last enumeration - 1991, but this number has doubled in the last decade. It is possible to assume that there are at least about five hundred thousand devotees out of a total national population of thirty million.
According to 2001 census figures, Buddhists outnumber Hindus and Sikhs in Canada. This rise of Buddhists is attributed to increasing numbers of new immigrants from Buddhist countries, mostly Sri Lanka, Vietnam, India, China, and Myanmar.
A recent survey of country-wide Buddhist institutions discovered nearly thousand Buddhist temples, centers, libraries and meditation groups in Canada's ten provinces and two territories. Ontario has the largest concentration of Buddhist groups followed by British Columbia and Quebec.
There are thousands of Canadians who have been admitted formally to the Buddhist faith. There are even some Canadians who are ordained Buddhist monks and nuns. There are millions of Canadians who are practitioners of Buddhist meditation but they would not call themselves Buddhists.
In Canada, Theravada Buddhist temples are few. In 1978, July 24th, the first Theravada Buddhist temple was established on Canadian soil. It was started by the late Most Venerable Dr. Dickwella Piyananda Mahathera. with the support of a few Sri Lankan Buddhists.
Mahavihara was established to cater to the religious and the spiritual needs mainly of the Sri Lankan Buddhists in Canada and the neighbouring states of the USA. It is often been told that the Toronto Mahavihara is a 'Cathedral' of Theravada Buddhism.
The Vihara is a center for Buddhist devotion, mainly serving the more orthodox Sri Lankan Buddhists. It is a missionary instruction center, offering information to Westerners who wish to investigate, the Dhamma. It is also a cultural center for Sri Lankan expatriates who need a meeting place with a religious atmosphere to keep their past heritage alive.
As the need arose for expansion, Vihara was relocated to the present historical site in April 1996. The existing old building at this site dates back to 1832, being the site of the High Lands Greek Village School.
The new monastery at this site was built during the period August 1998 to September 2000. It is a beautiful structure reminiscent of the religion and the traditional cultural heritage of Sri Lanka. It is complete with a beautiful serene shrine room, a spacious Dhamma Hall, a library, meeting room and basement with facilities.
The ability, experience and the efforts of the present Chief Incumbent, the Venerable Pandith Ahangama Rathanasiri Nayaka Thera, has helped in moving this Vihara to spacious premises with better facilities. Venerable Nayaka Thera with the assistance monks, freely gives the gift of the Buddha Dharma to all seekers of Buddhism without limits, restrictions and borders.
The Toronto Mahavihara provides all religious and spiritual needs mainly of the Sri Lankan Buddhist community in Toronto and its suburbs. Toronto Mahavihara today is one of the leading Buddhist centers in North America.
In Toronto there is another Theravada Buddhist Center in the West-End of the city. It was established by Most Venerable Kulugammana Dhammavasa Thera in 1992.
There are five Sri Lankan Buddhist temples in the province of Ontario. Two in Toronto, two in Ottawa and one in Windsor. First Sri Lankan Buddhist Temple in Quebec province was established in Montreal, by Kadawatha Upananda Thera in 2003. French speaking Quebec is the biggest province in Canada.
The writer had the privilege to open the temple which is named Lanka Ramaya. Anagarika Dharmapala Memorial Library was also opened at the temple.
Canada's one of three largest cities, Vancouver, has a Sri Lankan Buddhist temple headed by Kirinde Sirinivasa Thera. A new Sri Lankan temple was started by Dedeunupitiye Upananda Thera at Calgary in the province of Alberta. Altogether there are eight Sri Lankan temples on Canadian soil.
In Ottawa, capital city of Canada, there are two Sri Lankan temples. One is Hilda Jayawardenaramaya and the other is the Ottawa Mahavihara. In Canada there are Sri Lankan Dharmaduta monks, freely giving the gift of the Buddha Dharma to all seekers of Buddhism.
Buddhist monks living in Canada must pay attention not only to their own community, but must be prepared to minister the religious needs of other nationalities as well. He must be taught to understand the mentality, culture and etiquette of the people. He must be educated to express the relevance of the Dhamma to the modern world. And, he must have some understanding of other religions. Canada needs such monks and more.
Anagarika Dharmapala was the first Buddhist Dharmaduta to visit Canada. He lit the lamp of Dhamma in Canada 100 years ago. This lone Sri Lankan with infinite intelligence and a cogent philosophy, no doubt, attracted the knowledgeable Canadians to take an interest in his cause.
He, however, may not have dreamt that the little steps he was taking in that country would lead to the development seen today, in Canada. He had indeed lit a lamp of the Dhamma whose light has now grown brighter and brighter, extending to the vast stretches of the Canadian population.
Several millions of Canadians have their sympathies with Buddhism and are displaying growing interest in learning the doctrine and practising it, particularly meditation. Several new centres catering to the growing demand have opened in Canada and almost all schools, i.e., Theravada, Tibetan and Japanese, Zen Buddhism are represented in the country.
Buddhism is here to stay and grow. In every country in the West, including US, Canada, Buddhism is statistically the fastest growing religion.
------------
The writer is the Founder President of the Mahabodhi Society of Canada and the Counsellor - Information of the Sri Lanka High Commission in Ottawa