MISSING MH370: Caregiver sacrifices time for family of passengers
By Dawn Chan, New Straits Times, 19 March 2014
PETALING JAYA, Malaysia -- Whether it is a local or international mission, going off at a moment's notice is normal for a Taiwan Buddhist Tzu Chi Foundation Malaysian volunteer.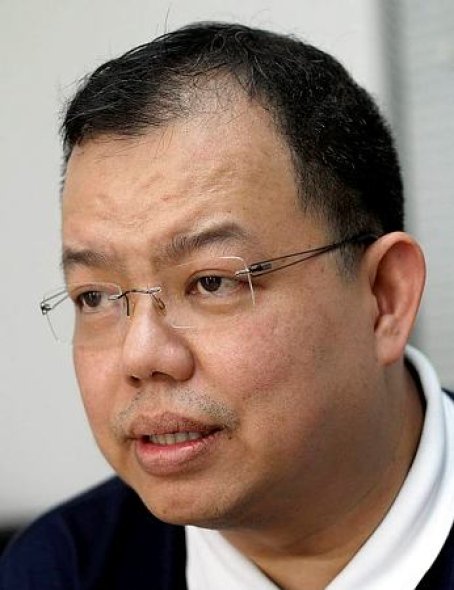 Dieter Lim Ooi Leong, 44, had less than two hours to decide whether or not to pack his bags and rush off to the Kuala Lumpur International Airport to fly to Beijing, China to render humanitarian services as a caregiver.
It was just passed noon on March 8 when news that flight MH370 had gone missing. Immediately, Tzu Chi started assembling a group of volunteers to board a special flight to Beijing later that day, at 5.30pm.
On arriving in the Chinese capital, Lim and the volunteers were given special single entry visas and they were sent to Lido Hotel, where he not only played the role of a caregiver but also assisted the families of the passengers on MH370 in their travel arrangements to Kuala Lumpur.
"The situation on the ground was highly tensed. Emotions were running high as the families had already been waiting for long hours for any news of the missing plane.
"They were extremely worried and getting more and more desperate to know where their loved ones were. It was my duty to calm them down and care for them, even with simple gestures like offering them drinks or a hug," said Lim when met at Tzu Chi's Selangor headquarters here.
Volunteers, said Lim, were also trained to look out for any family members who were near breaking point, as it could lead them to violent outbursts and affect others as well.
In times of emotional turmoil, Lim said anything can trigger their anger or annoyance.
"There was one family member who flared up over the coupon meal system put in place, and he erupted over what he perceived was a chaotic system at the counters," he recounted.
But not all would react with violence and aggression. Some would retreat to a corner and keep to themselves, worrying in quiet, while some others prefer to talk to someone.
"In such situation, anyone who displays extreme behaviour would normally be referred for counselling," he said.
"We have to understand their feelings because some families might have lost their only offspring – as we know, China has a firm one-child policy – or a child might have lost his or her parents. It was heart-breaking for me when a teenager came up to me and asked when would her parents be back," he added.
"She was looking so lost so I requested the help of a senior volunteer to take care of her."
As caregivers, Lim said he and his colleagues had to remain calm at all times while empathising with the people in their care – though it was not always easy.
And the work can be all-consuming. Lim and his colleagues often lost track of the time and day, with some forgetting to take their own meals too.
Lim returned to Malaysia on Thursday (March 13) and has been continuing his voluntary work of caring for the next-of-kin who had been flown here.
He was glad many of them had calmed down even as they remained anxious while they waited for news of the missing aircraft.
And as he and his colleagues had forged a rapport with many of them in China, Lim said the families were more open to accepting their help here and had even apologised for their rough behaviour back in Lido Hotel.
Taking it all in his stride, Lim said:
"I am just glad that my fellow volunteers and I were of some help in lowering their stress. They are now calm and emotionally stable. They are also more mentally prepared for any news that will come their way.
"Until this is over, we will not be rest," he said.
Last weekend, Tzu Chi sent a second batch of volunteers to Beijing for the same purpose.
A memorandum of understanding on emergency response support services was signed by Tzu Chi and Malaysia Airlines in 2007, enabling Tzu Chi to provide support for family members of victims in times of crisis.