Buddha and the bottle
by Yvonne Roberts, The Times ,August 11, 2007
Can meditation help addicts beat the booze?
London, UK -- Stephen, 38, works in publishing and, for much of his adult life, like everyone else he knows, he drank. "I wasn't an alcoholic but every now and then then my social drinking would spiral out of control. At times, I could drink three bottles of wine a day."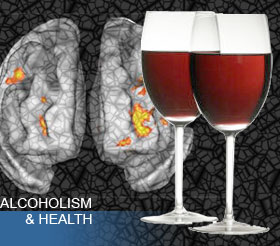 He realised his drinking had got out of control when it hurt the people closest to him. "A relationship broke up," he says. "Alcohol played a part but I wouldn't accept that at the time. You lie to yourself. You think you're OK, you can handle it, but you're not and you can't.
"I knew I'd crossed the line when I called my mum when I was drunk. I'd promised myself that I'd never do that. I went into detox, but since then I've lapsed a few times."
Drink was ruining Stephen's mental health. "By nature, I'm a happy person but after a heavy session, I'd be depressed and feel guilty and angry and disappointed with myself. My father was a heavy drinker. I didn't want to turn into him. It was like living with a dark cloud.
"Three months ago, I was working in Dublin and drinking. I could see a pattern repeating itself. Back in London, I went to see my GP and told him I needed help."
Stephen found himself with a new and perhaps surprising ally in his fight against the bottle – Buddha. Or, more accurately, a combination of cognitive behaviour therapy and Buddhist meditation, known as mindfulness-based cognitive therapy (MBCT). The six-week course was offered on the NHS by the Camden and Islington Mental Health and Social Care Trust's alcohol advisory service in London.
"I'd regarded meditation as a bit arty-farty but, in the context of the NHS, I found it very easy to get into because we were a small group, we gave each other support and we were very focused," Stephen says. "It taught me to control the negative thoughts that once would have me reaching for a drink."
The course that Stephen attended was run by the psychiatrist Dr Paramandhu Groves. His pioneering use of MBCT in the NHS for alcohol and drug addiction comes out of the project he began three years ago, to combat depression. Known as the Breathing Space, the course is based at a converted Victorian fire station in the East End of London that has been the home of the London Buddhist Centre for almost 30 years. "It seemed to me that if MBCT could work for depression, it might just work for forms of addiction, including drink," says Groves. "But you don't have to be dependent for MBCT to work. We know that one in five people are drinking to dangerous levels but they perhaps don't realise they have a problem."
Last month, at the Royal College of Psychiatrists annual conference in Edinburgh, Groves revealed the results of a pilot study in which 15 people (not including Stephen) trying to abstain from drinking, undertook MBCT.
The 15 attended weekly meetings at which they were taught breathing, meditation and t'ai chi exercises. Progress was discussed and they were encouraged to develop techniques at home. The response had been very positive.
"People drink partly because it's pleasurable but the biggest factor is a person's negative mental state," Groves says. He believes that people drink when they're upset, angry or depressed as a release from those feelings. However, they may well end up feeling worse after the drink, and so reach for the bottle again.
"The first step is to try to become aware; so you see the connections between those feelings and drink. The second stage is learning to tolerate those difficult mental states to break that connection," says Grove. Mindfulness aims to develop an awareness of emotions and physical feelings and helps people make creative choices about how to manage them.
"So much of our negative mental state is exacerbated by our responses to them. You get angry because you're feeling anxious or you become depressed that you're feeling angry. It proliferates. So, essentially what we are teaching people is to have the raw experience of the suffering, but not make it worse by getting stressed about it."
Stephen says he uses MBCT exercises at odd moments, wherever he may be, as a set time for meditation isn't essential. "I was out last night having a really good time. There was a lot of alcohol around so, when I went out for a cigarette, I did a couple of the exercises. I'm sure AA suits a lot of people but it wasn't for me. I don't want to live my entire life with the thought that I've got a disease. I don't want alcohol to be that central.
"All my friends drink. I'm realistic, I might lapse but now I know what to do. It's working for me. It could work for anyone."
The MBCT facts: What is it?
A combination of Buddhist meditation and cognitive behavioural therapy (CBT). The latter is a method of addressing negative thoughts and dealing with them in a healthy way. Claims MBCT helps people break the cycle of excess drinking. By addressing negative emotions in a constructive way, it can stop them from reaching for the bottle. Cost £60-£80 for a course Contact London Buddhist Centre, www.lbc.org.uk 0845 4584716. Or, for more information on where to get help in your area, contact Alcohol Concern, 020-7264 0510, www.alcoholconcern.org.uk