Taipei law firm aims for `carbon neutral' lifestyle
By Meggie Lu, Taipei Times, Nov 27, 2007
Taipei, Taiwan -- What can a person traveling to Bali, Indonesia, do to neutralize the carbon emissions produced during the trip?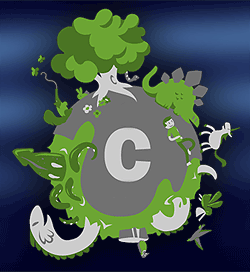 For environmentalist Robin Winkler's partners at his law firm, that involved forgoing the elevator for a month and taking the stairs to the 12th-floor office on Chongqing S Road.
Employees at Winkler Partners adopted a low-carbon lifestyle when the firm opened 2002, Winkler said.
"But to say that one lives a low-carbon lifestyle is actually a little `green washing' [claiming to be ecologically friendly when one is not] in that it gives the impression you have done everything you can to reduce your carbon emissions," the Taiwanese-American said.
"In actuality, you can always do more [to reduce your carbon emissions]," he said.
Earlier this month, and against Winkler's advice, employees at Winkler Partners went on a company trip to Bali, he told the Taipei Times.
Traveling domestically not only helps the local economy, but results in less carbon emissions and fosters an appreciation for the local culture and scenery, he said.
Winkler decided to turn the Bali trip into an "educational experience," he said, adding that his staff calculated the amount of carbon emissions the trip had generated, and translated that into elevator trips, plastic bags and cups they needed to cut down on to make the trip "carbon neutral."
"However, the concept of `carbon neutrality' leads people to think that they can continue to do things as before, just so long as they make up for it, when in reality it is the absolute number we need to reduce, and our lifestyles we need to change," Winkler said.
"When you eat imported food, buy new things, turn on the air conditioning, or travel, you need to think first whether it is necessary," he said.
Winkler refers to this as "living mindfully," a concept borrowed from Buddhism that he thought perfectly applied to the fight against global warming.
"Some of my environmental thoughts may be a bit radical for some people, but without reducing comfort and efficiency, some things are not doable. They serve as reminders that we can always do more," he said.
Winkler also cited Leonardo DiCaprio's environmental documentary, The 11th Hour, saying that in the end Taiwanese can only contribute a little. The real battleground for reduction of carbon emission, he said, lies with government agencies and companies.
"We can always opt for elevators, but the governments and businesses are the ones capable of making a substantial impact," he said.