'Engaged Buddhism' attracts actress Ellen Burstyn
By RONNI GORDON, The Republican, February 2, 2006
Montague, Mass. (USA) -- Academy-Award-winning actress Ellen Burstyn has been busy making movies and working on her memoirs, but on Saturday, she can be seen in a different role - hosting an open house at the Maezumi Institute, the new headquarters of the Zen Peacemakers on 34 picturesque acres in Montague.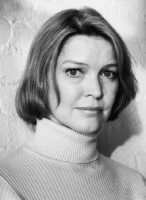 << Ellen Burstyn
Burstyn is a longtime friend and supporter of Roshi Bernie Glassman, who founded Zen Peacemakers and is known for his practice of engaged Buddhism, translating ancient traditions for the American scene.
"I was so impressed with the work that he was doing of not just giving handouts to people but also rehabilitating them and bringing them back into society," Burstyn said over the telephone.
"I thought it was such an incredibly successful model for how social action programs could be run that I offered my support to him in any way I could."
Burstyn recently completed two films, "The Fountain," in which she plays the head of a research lab, and "The Wickerman," in which she plays the leader of a matriarchal cult. She said that at the Maezumi Institute, she will conduct theater workshops under the banner of "Sacred Arts: Contemplative and Socially Engaged Arts," one of five paths, or departments, within the institute.
"I used to teach acting as a spiritual path. I'm sure it would be something like that," she said of the workshops whose dates and times are yet to be announced.
According to their Web site, "Zen Peacemakers are individuals, groups and organizations dedicated to realizing and actualizing the interconnectedness of life. The effects of Zen practice unfold in the meditation halls, at work, within families and within the community."
The new institute is just one chapter in the unfolding story of Bernie Glassman, born of Jewish immigrant parents 67 years ago in Brooklyn. He received a doctorate in applied mathematics, orked as an aeronautical engineer in the 1960s and switched course after beginning Zen studies in 1967 with Taizan Maezumi Roshi, founder of the Zen Center of Los Angeles.
One of his best-known projects is the Greyston Mandala, a network of ventures in low-income areas around Yonkers, N.Y. Integrating business, social action and spiritual values, the project includes a $6 million gourmet bakery, training for unskilled workers, renovation of apartment buildings for homeless families, daycare and after-school programs.
Most recently he was in California when he learned about the Montague property from a board member of the former farm, which dates back to the 1700s. In the 1960s, the farm was owned by a collective of anti-war journalists, and in the 1970s it became headquarters for the area's anti-nuclear movement. The barn, now renovated with bamboo flooring made in China and called the House of One People, is the centerpiece of the institute.
"The history of the place was appealing," Glassman said. "And Western Massachusetts has a lot of activists of all types and a big diversity. I knew we would be in a place of kindred spirits," he said. "We have the opportunity to attract people from around the world in a beautiful locale."
James Daikan Bastien, president of Zen Peacemakers, said he envisions programs like Greyston in Western Massachusetts. "We're particularly interested in Franklin County, where we'd like to start a business like fair trade coffee importing."
The Maezumi Institute, named in honor of Glassman's teacher, opened in September.
Refreshments, entertainment, campus tours and presentations are on tap for the open house.
Some people are surprised when they discover the many facets of Buddhism, Bastien said. "A lot of people think of people in black robes with shaved heads living in a monastery. What Bernie is doing is creating an American model."
Bastien, a Sunderland resident and former vice president of residential services at Brightside for Families and Children in West Springfield, talked recently in his office and in the main hall, decorated with banners representing Zen Peacemakers groups from around the world. Bastien said his new position is a natural outgrowth of his own decades-long study of Zen and his work in social service agencies.
Offerings at the Maezumi Institute range from short sessions that can fit into a day, to longer retreats lasting a week or two or more.
Programs based in a wide range of traditions include yoga, Hindu chanting, Shabbat services, Christian vespers, meditation groups and scripture readings.
"I try to bring as many voices to the table as possible," Glassman said.
The institute's five areas of study are Zen practice, social enterprise, peacemaking and social action, multi-faith practice and sacred arts.
"For people to come here is very restorative," Bastien said. "It's about getting away from the day-to-day stress that envelops our lives ... It's not about getting something. It's about letting go. You realize our central nature is peaceful and tranquil and very beautiful."