Buddhist Wynn Gets Primeval, Big Ideas
By Brian K. Miller, GlobeSt.com, May 23, 2006
LAS VEGAS, Nevada (USA) -- Casino-resort developer Steve Wynn is all about big ideas and happy people. Keynoting a luncheon Monday afternoon at the International Council of Shopping Centers annual trade exposition, the Buddhist billionaire touched on his religion and anthropology in explaining the creative process that led to his namesake resort, Wynn Las Vegas.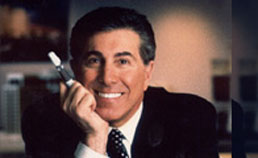 << Steve Wynn
Before anything, Wynn says he started with a big idea. "If you start with the stuff, you'll be in trouble," he says. "You need to start with a big idea, a great idea, so if you are 70% successful you still have something."

Wynn has had many big ideas. He is known as a trendsetter who reinvented Las Vegas Boulevard by developing Mirage and Treasure Island, the first of the mega-resorts to generate the bulk of their revenue from non-casino operations. His work jump-started a boom in casino-resort development that has kept Las Vegas in hyper-growth mode for more than 15 years.
In explaining his goal of making Wynn Las Vegas something that "resonates with human aspiration," Wynn tapped into his anthropology studies at the University of Pennsylvania. He spoke of the Precambrian Explosion that created plant an animal life and made our species possible.
"Plants, water, the natural light of the sun, primordial stuff, that's how the creative process began," he says. "What sustains life on this planet; I started with that idea, and if you go through Wynn, you'll notice skylights everywhere, sunshine filtering through etched glass, ceramic and mosaic tiles with flowers from Matisse's Persian Robe."
Architecture and design alone will not make a casino-resort competitively advantaged and enduring, however, he says. The other key ingredient is happiness—happy employees and happy customers--and Wynn takes it more seriously than most. As a Buddhist, Wynn believes that true satisfaction and enduring happiness is only gained by making a better life for other people.
There is evidence that his actions are in line with his belief. Nearly 100,000 people applied for the 10,000 jobs at Wynn Las Vegas because Wynn is known as a union-friendly boss who offers top pay and benefits in exchange for the attention to detail.
"I can't get an advantage with a building, and neither can you, because everybody copies; you've got maybe 60 months, maybe 40 months before everybody sees it and does it." he says. "You get competitive advantage because of people, and my leadership is defined by my ability to convince the eight-, nine-, 10,000 employees of the Wynn that they have the ability to change the course of the history every day.
"On the creative process, that's everything I've learned," he concludes. "Maybe you're not too impressed, but I am."