He owned much but gave away even more
By Shanika Ratnayake, The Sunday Times (Sri Lanka), May 20, 2007
Remembering Sir Ernest de Silva (1887 - 1957)
Colombo, Sri Lanka -- Exactly half a century has passed since the death of the man, considered the greatest Philatelist in Sri Lanka's history. Sir Ernest de Silva was a Cambridge-educated 20th century philanthropist, business magnate and public figure renowned for his integrity and honesty.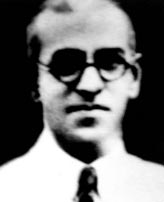 Having served as the Chairman of the Senate of Sri Lanka, Mr. de Silva was a wealthy and powerful polymath, who made many a contribution to Sri Lankan society. He served as the first Chairman of the Central Bank as well as its Governor.
In fact, it would not be an exaggeration to state that Mr. de Silva was one of the richest South-East Asians of the Twentieth Century. He inherited and purchased vast areas of tea, rubber and coconut estates as well as large amounts of land, in the prominent areas of Colombo. He owned 46 acres (7360 perches) of land in Colombo, mainly in the Colpetty area. He also owned the 1000-acre Salawa estate, a rubber plantation. He resided in one of the most exclusive properties in Sri Lanka, the Sirimathipaya Mansion, which had stables and tennis courts.
Born in 1887 at the 'Royal Palace', to one of the most affluent families of Ceylon, de Silva's parents and grandparents were hugely wealthy landowners. Young de Silva married Lady Evadne De Silva, a philanthropist herself, who later became the first female member of Senate. One of his daughters married construction magnate U.N. Gunasekera, whose philanthropy rivalled his own making the lineage one of the most prominent traditionally rich families in South-East Asia.
Among his various projects were the building of two major schools, the Devapathiraja Vidyalaya in Rathgama and Lakshmi College. Sir Ernest and Lady Evadne funded the first orphanage in Ceylon with a donation of nine acres in Katunayake. The temple 'Veluvanaramaya,' was also his brainchild.
He also gave away lands, buildings and funds to numerous orphanages, hospitals, schools, social service bodies, temples and hermitages without fanfare or publicity.
A devout Buddhist, Mr. de Silva contributed much to the advancement of Buddhism. One such instance was when he purchased an island in 1905 and offered it to Ven. Nanatiloke Thera, the famous German monk to start a hermitage, named Polgasduwa purely for Buddhist monks.
He also served as President of the Young Men's Buddhist Association (YMBA) and the President of the Kalutara Bodhi Trust. Former President, the late Ranasinghe Premadasa, stated that 'if there was a Buddhist temple or school that Sir Ernest did not help, it was not in Sri Lanka'.
Apart from his highly charitable and sociable lifestyle, de Silva had a passion for stamp collecting. His Sri Lankan collection is said to have been world-class, second only to the collection of King George V. He gained fame for owning the 'Penny Black', the world's first stamp.
In keeping with his charitable ways, he donated the money gained from the sale of the Mauritius One Penny, (1847) stamp, considered to be the most expensive stamp in the world, (valued at $3.8 million in 1993) towards the construction of the YMBA Headquarters' building to his relative Sir Cyril de Zoysa.
De Silva also gained recognition by being one of the best Sri Lankan billiards players of his time. He had played rounds with the then world champions in his mansion and club. He also served as the President of the Ceylon Turf Club.
Having been knighted in 1946 by King George VI for his services to Ceylon, Flower Road, where he resided, was renamed Sir Ernest de Silva Mawatha and a stamp was also issued in his honour.
Ernest de Silva was asked to be the first Sri Lankan Governor General, equivalent to the Head of State (President), which he declined due to personal reasons. He was one of the first Asians to have owned a Rolls Royce.
Ernest de Silva was also a close friend of the late Indian Prime Minister Jawaharlal Nehru, who was his batch mate at Cambridge. Nehru also visited his friend in Sri Lanka in 1930.
Sir Ernest de Silva died on May 9, 1957, almost ten years after Sri Lanka gained independence, a cause he strived for. His funeral was attended by many state officials as well as leaders. Premier S.W.R.D. Bandaranaike, at de Silva's funeral thanked the late philanthropist for his services to Sri Lanka, saying that he was a 'true gentleman in every sense of the word'.
May he attain the supreme bliss of Nirvana.